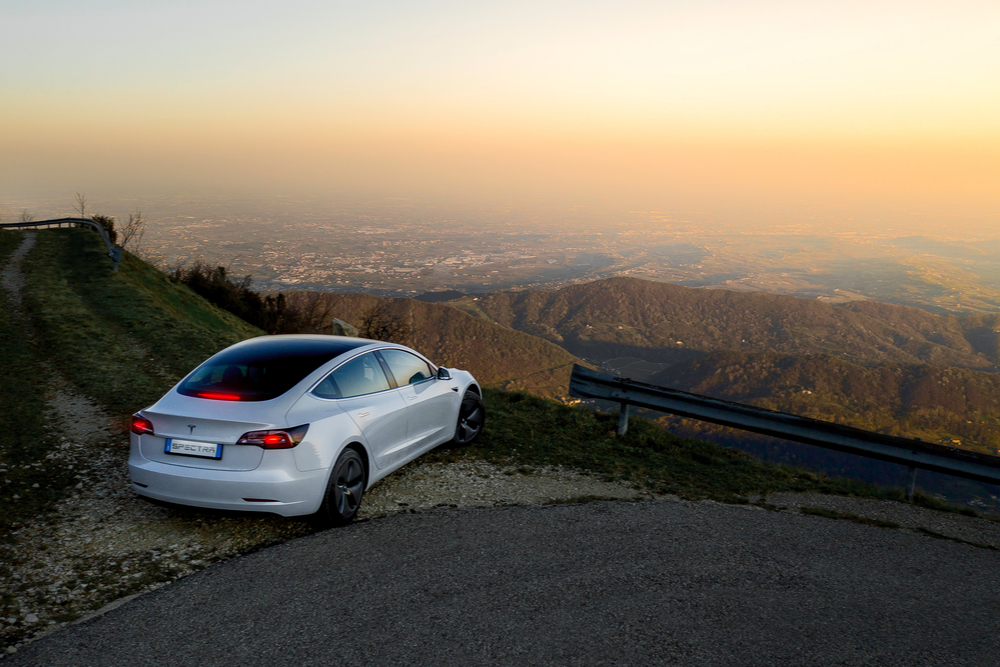 Electric Cars – a Goldilocks conundrum. Too soon, too expensive, or just right?
With the ban on the sale of new petrol and diesel cars brought forward to 2030, more than 23 new fully electric models are due to go on sale in 2021.
The question is, should you buy electric now or closer to the nine-year deadline?
Cost, range, maintenance, environment, and even the weather come into play. Let's consider each aspect in turn.
There are financial pros and cons to consider
The running costs of an Electric Vehicle (EV) are much cheaper than those for a car with a conventional combustion engine.
However, EVs are generally more expensive to buy and insure than their petrol- and diesel-engine counterparts. For example, the new electric Vauxhall Corsa is around £5,000 more expensive than its petrol/diesel counterpart.
On paper, servicing an EV should be cheaper than a petrol or diesel car as there are fewer mechanical parts. But there are a couple of extra expenses to be aware of. These include:
The specially designed tyres that accommodate the additional weight, which can be pricier to replace
The battery, which will need replacing after between 10 and 20 years, costing roughly £10,000
Most manufacturers sell new EV's with just a five- to eight-year battery warranty.
The saving on the cost of electricity compared to either petrol or diesel averages £858 a year or £4,290 over five years, according to estimates by NimbleFins 1.
This, coupled with an annual car tax saving of roughly £175, means you'll be roughly £1,000 a year better off by choosing electric.
Don't be too concerned about not making it to your destination
Up next, we consider one of the biggest concerns surrounding electric cars – whether they'll have enough juice to make your intended journey.
We can all feel confident that when we need petrol, 9 times out of 10 we'll come across a station before we're running on fumes. However, where frequency of charging stations is unknown (without pre-planning), we're left wondering whether we'll make it to our destination.
According to a November 2020 government study 2, surprisingly a driver is never more than 25 miles away from a rapid charge point along England's motorways and major A roads.
The problem is, in 2020, the average range of an EV in the UK was 193 miles – roughly the distance from our office in Poole to Nottingham. And with the charging time for an EV taking anywhere between 30 minutes to 12 hours (dependent upon the size of the battery and speed of the charging port), you'll likely have to plan an overnight stop to prepare for your next 193-mile stint.
The illustration below shows average charging times to provide an EV with 100 km (62 miles) worth of battery life for a variety of charging outlets.
Maintenance should be easier, but check your charging options
To reap the maximum benefit of driving on electric rather than petrol or diesel, it's vital to ensure you have good charging options available at an affordable location, such as your home or workplace.
According to the National Grid, 40% of people in England and Wales don't have off-street parking 3, leaving a public charging station as the only viable option. This lessens the financial benefit of driving electric as public charging stations add a premium to the cost of their power.
The Electric Vehicle Homecharge Scheme offers a 75% contribution of up to £350 towards the installation and cost of a home charge point. To qualify for support you must own, lease, or have ordered an eligible vehicle and have off-street parking at your property.
EVs help the environment, but by how much?
It's known that electric cars are less damaging to our environment than diesel or petrol, as they don't have tailpipe emissions. Although they do still produce some pollution from tyre and brake particles.
But the most significant environmental impact to consider is the one before an EV has left the factory floor.
A report by the European Environment Agency (EEA) showed that production of EVs is 70% more energy intensive 4 than that of an internal combustion engine vehicle.
However, the positive on-road environmental impact should not be understated. Over a year, one electric car on the roads can save an average 1.5 million grams of CO2. That's equal to four return flights from London to Barcelona 5.
Over their lifetime, this equates to 50% less CO2 emissions than an average European car today 6.
How about weather? Yes, weather is a factor…
Although more of an issue in parts of North America and much of Eastern Europe, the weather is something to be aware of.
Cold weather has been proven to shorten an EVs greatest driving range due to the adverse effect it has on the battery's ability to store electricity.
But with Norway making up 74.7% of total electric cars sales in 2020, it's safe to say that if the batteries can cope in their winter, you'll be fine here in the UK!
A hybrid gets you 50% of the way there, but you'll be left with the same dilemma 5 years later
New hybrid cars can be produced until 2035. So, if you'd prefer to test the waters before committing to 100% electric, choosing a hybrid option can be a good stepping stone.
Although using your hybrid's combustion engine produces the exact same emissions as a normal petrol or diesel car, research shows that when comparing fuel efficiency and environmental impact, hybrids surpass diesel and petrol cars – the exception being motorway fuel economy.
So, is it worth buying an electric car now?
As well as benefiting the environment, early adopters will benefit from tax exemptions, purchase grants and home charging grants that could become less readily available as more motorists switch to EVs.
Of course, it could also be difficult to get your hands on an electric car when demand inevitably increases closer to the 2030 deadline.
In summary, it depends on your circumstances.
If your main concern is your environmental impact… then there's no time like the present.
If you don't have off-street parking and easy access to home charging, then a hybrid is a viable alternative to a full EV.
Or you can hold off for EVs and wait for the corresponding infrastructure to develop further.
1 Source: How Much Can You Save with an All-Electric Car? (https://www.nimblefins.co.uk/how-much-save-electric-car#:~:text=The%20typical%20British%20driver%20can,save%20less%20money%20each%20year)
2 Source: Government takes historic step towards net-zero with end of sale of new petrol and diesel cars by 2030 (https://www.gov.uk/government/news/government-takes-historic-step-towards-net-zero-with-end-of-sale-of-new-petrol-and-diesel-cars-by-2030)
3 Source: Electricity Transmission (https://www.nationalgrid.com/uk/electricity-transmission/news/transitioning-world-electric-vehicles)
4 Source: EC, 2015a, Green eMotion: Environmental impacts of widespread shifting towards electricity-based mobility: Deliverable 9.5 (https://www.eea.europa.eu/publications/electric-vehicles-in-europe/download) accessed September 2016.
5 Source: Benefits of electric cars on the environment (https://www.edfenergy.com/for-home/energywise/electric-cars-and-environment#:~:text=Research%20has%20shown%20that%20electric,to%20fuel%20them%20is%20considered)
6 Source: Electric cars (https://www.transportenvironment.org/what-we-do/electric-cars#:~:text=A%20meta%2Danalysis%20of%2011,CO2%20than%20a%20diesel%20car.)