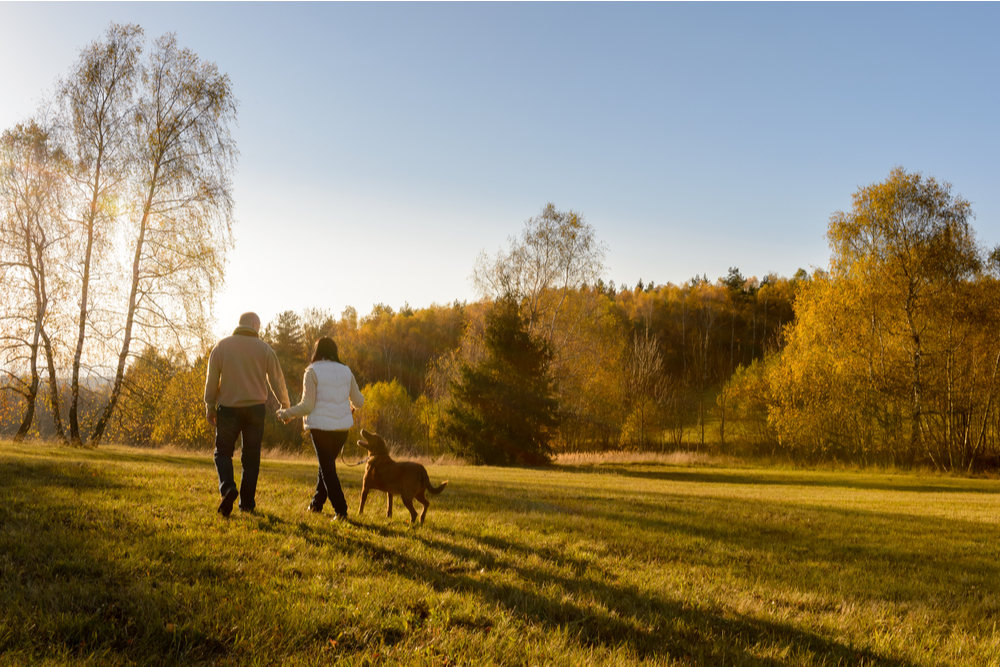 How you can enjoy a fulfilling retirement and fill the career void
Your retirement is a hugely exciting time and one you've no doubt been dreaming about. But stepping away from your career or business is a significant life change that can evoke a myriad of emotions. It's natural to feel apprehensive, but if planned and prepared for, your "next chapter" can be incredibly meaningful.
You're gaining precious time and the opportunity to spend it how you choose. It's a chance for you to rediscover your purpose, and if you want to, try new things.
Many retirees are unsure how to spend and structure their day. So, here are some ways that have helped our clients to fill the "void" of their career and create a fulfilling retirement.
Make a plan
It's a good idea to treat your retirement as a project. Start with the things you'd like to achieve and the steps you'll need to take to turn this into reality. Having a plan can really help you focus and prioritise, and it's something you can easily refer to when you're looking for inspiration.
As we mentioned recently, a Life List (our more positive take on a "bucket list") is a great starting point for building a plan – capturing all of your goals and dreams in one place.
We've created some handy templates to help you get started. If your preference is to put pen to paper, you can print this version, or you can use this version if you'd like something you can save and edit.
Replace meetings with meeting people
Interacting with people usually happens on a regular basis when you're working. You probably don't even need to think about it. When it comes to retirement planning, it's easy to overlook the importance of being connected to other people.
Socialising with others is hugely beneficial for both your mental and physical wellbeing. According to Dr Sawchuk of the renowned Mayo Clinic: "We are social animals by nature, so we tend to function better when we're in a community and being around others."
You could use your new-found free time to see more of your friends and family. And it can also be a great opportunity to expand your social circle.
Many people find their retirement gives them the opportunity to enjoy a more active social life than ever before. We often hear people remark that "they have no idea how they previously had time to work."
Design your own routine
Retirement can seem like the ideal time to break away from routine and be more spontaneous, but most people thrive when aspects of their life are predictable.
Having a routine helps take the pressure off and reduces indecision about how to spend your time, maximising the chance of you making the most of each day. After all, with time being an irreplaceable commodity, there's no such thing as an unimportant day.
Starting your day with positive activities can help create momentum and make you feel more upbeat for the rest of the day. We have clients that love to get out for a walk or do some other form of exercise to kick-start their day. Others bake bread to give them a sense of purpose in the morning.
Having some day-to-day structure means you have more energy to put into other areas of your life, such as planning your holidays or inviting friends and family to visit.
Keep your mind active
Learning new things is a great way to keep your mind active in retirement. Educational activities can give you a new perspective and an opportunity to mix with a wide range of people.
You could learn about something you've always been intrigued by, or use your time to try something completely different.
If you've got a jam-packed retirement planned already, online courses can offer greater flexibility and convenience to help you fit your learning in. Either way you'll be expanding your mind and gaining a sense of purpose and accomplishment.
If you regularly eat alone, listening to an audiobook or podcast while you do so can give you mental stimulation.
Give something back
Being an active member of your community can be rewarding and a way to find your purpose in retirement. Sharing the knowledge you've gained and offering your support and guidance could make all the difference to someone achieving their goals and dreams.
Think about the causes you're most passionate about and how you can help. Even offering a little of your time can make a big difference.
Be intentional with your time
Relaxation and leisure are an important and worthwhile use of your time. But there's a difference between purposefully sitting down and watching something you enjoy, to simply turning on the TV to kill some time, and then feeling guilty for the time you've "wasted".
Retirement gives you the gift of time, but it's down to each of us to make the most of it.
Your life is so much more than your career. It's time to embrace the endless possibilities of your next chapter and enjoy a truly fulfilling retirement.
If you'd like to discuss planning for your retirement and how understanding your money can enable you to get the most from your time, we'd love to hear from you. Contact us at your@lifemattersfp.com or call 01202 025481.