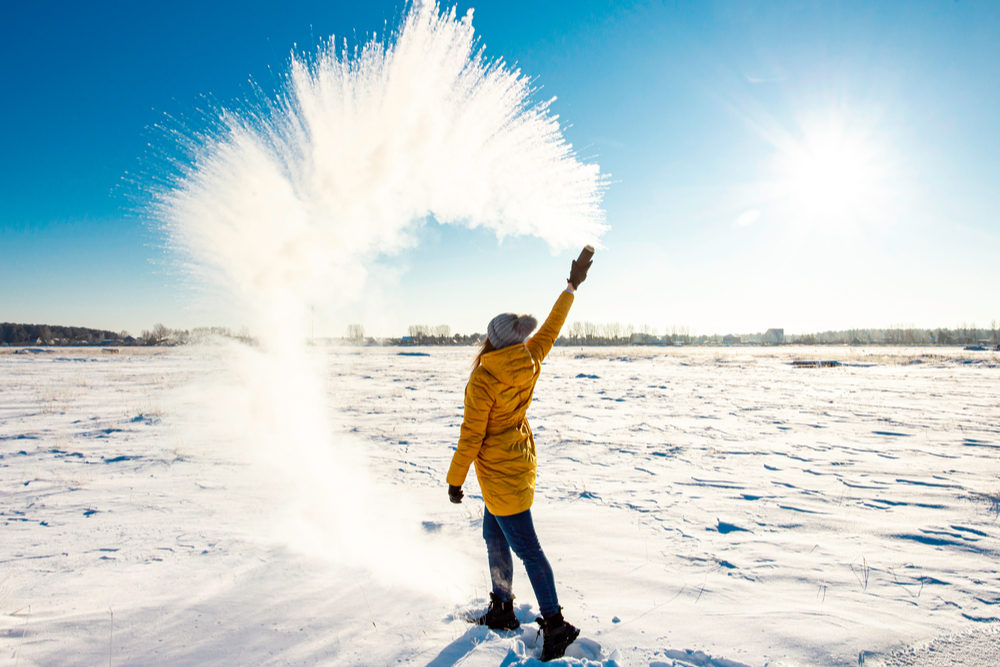 Unusual gifts ideas for Christmas that your friends, family, and the planet will love
Christmas is a such a magical time. It's a great opportunity to spend time with family and friends, treat your loved ones and create beautiful memories.
We'd all love to be able to give the perfect gift, but with the huge amount of choice available, it can be difficult to know what to buy people. Each year the UK spends a staggering £700 million on unwanted presents, with around £42 million worth of these going straight to landfill1.
We've put together some more unusual gift ideas to help inspire you and hopefully bring a smile to the faces of your loved ones this Christmas.
We also hope our suggestions will help to reduce some of the waste created during the festive season. It's estimated the amount of wrapping paper thrown away each year is equivalent to 384,400 km, enough to reach the moon2.
Moving away from traditional gifts can open a whole new world of ideas.
Experience days
Experience days can be a great way to treat someone to something they would never buy for themselves. It also means there's less chance that you'll give someone a duplicate gift.
From the always-on-the-go friend who could perhaps benefit from down time at a Knightsbridge spa, to the secret adrenaline junkie who'd love the thrill of a racetrack experience at Silverstone, there are so many choices, and there really is something for everyone.
You can also get great gifts experiences for couples or groups, like sunrise hot air balloon trips, dining experiences or even cocktail-making master classes, so you could choose to share the experience with your loved ones.
Red Letter Days and Virgin Experience Days both offer a wide range of options. Mercedes Benz World offer some great driving experiences for children too young for a license, but who are at least 1.5 metres tall.
Tickets, please!
Tickets can be great once in a lifetime gift to create memories that will be talked about for years to come. This could be tickets to see their favourite group or comedy act, or cinema tickets for film fans. Alternatively, you could book or buy vouchers for a special restaurant.
Subscriptions and memberships
Many people have a go-to hobby or interest, but it can be difficult to know what you could buy them that they don't have already. A subscription or membership could be a great gift that keeps on giving all year long!
Do you know someone who's an avid reader? You could give them a subscription to a digital publication or platform, such as Audible. For nature lovers, membership to The National Trust might be a good idea.
Do your friends enjoy a nice gin at the weekend? A craft gin club subscription could provide the chance to try some new or rare gins they wouldn't have otherwise considered.
Charity
The festive season is all about giving, so how about avoiding the gimmicks and giving a gift that can make a real difference in someone's life.
So many charities now offer donation gift options. You could protect some of the world's most vulnerable animals with an adoption or sponsorship. Or help provide medical aid, support education, perhaps even help look after the humble bumble bee and their hives.
You can even sponsor a child or have a tree planted in a part of the world where deforestation is rife.
Plantable gifts
These can be a great way to give a more enduring gift.
For a gift with a more festive theme, many companies offer plantable Christmas trees. Something you can watch grow and flourish over time. With an estimated 6 million trees thrown out after Christmas3, it's also a great opportunity to cut down on some of the waste from the festive season.
Time
Time really is our most precious commodity and is therefore surely the most valuable gift we can give.
Do you have friends and family who never seem to have enough time in the day? Perhaps helping them get just one of those jobs off their list would be priceless for them. If it's not something you can help with yourself, you could arrange a professional to help them.
Or maybe taking the time to have a special occasion together is more your cup of "afternoon tea."
The bonus for you
Choosing one of these suggestions will not only allow you to give a more unusual gift, but it can also reduce some of the pressure on you that gift selection, buying, and wrapping can bring.
Hopefully, we've given you some new ideas to help you find the right gifts for the special people in your life this Christmas.
Sources:
1,2 & 3: https://www.gwp.co.uk/guides/christmas-packaging-facts/