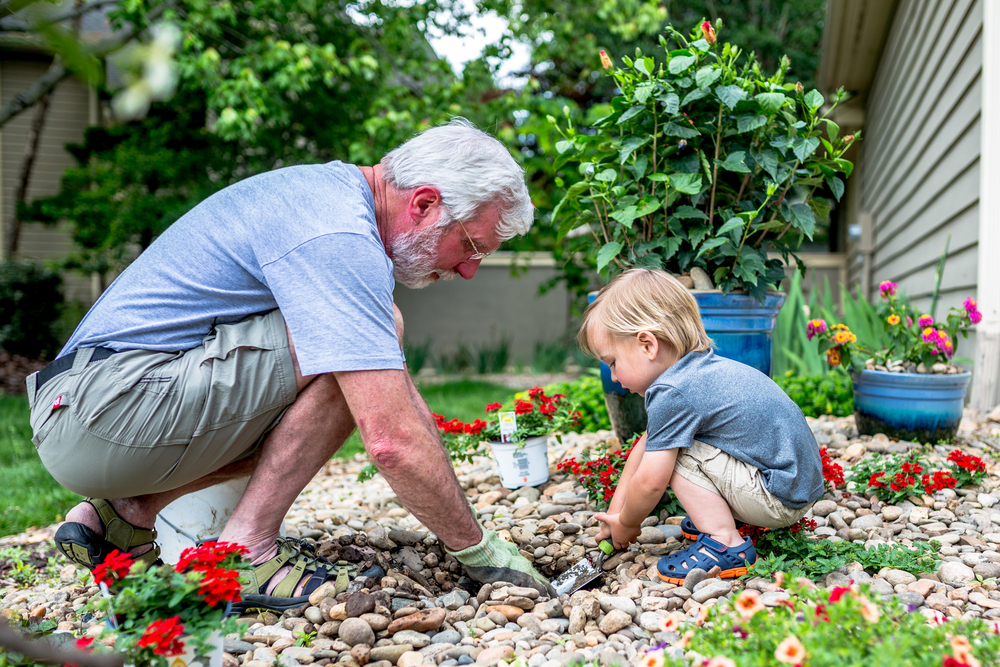 3 key benefits of fixed fee financial planning for you
One of the reasons for creating Life Matters was to do things differently and challenge the status quo of traditional financial advice. One area we feel is especially important is fees.
The fees you pay us should reflect the service you receive and, above all else, be fair. So, our fees are always:
Simple to understand
Fixed annually
Discussed and agreed in advance
Inclusive, so there are no additional unexpected costs
Easy to cancel.
Our innovative approach to fees sets us apart from other financial planning firms.
As a result, you could pay considerably less over the long term for your financial planning.
The problem with Percentage Based Fees
Traditionally advisers have charged a fee that's determined by the amount of money you are investing.
A percentage of assets approach means the more you invest, the more you pay. According to a recent survey by the FCA1 (Financial Conduct Authority) the average fee for initial advice is 2.4%, which amounts to £24,000 for advice on an investment of £1million, even if your affairs are straightforward. This might involve receiving a cash inheritance to invest and having limited other financial arrangements.
Others may have £750,000 in investable assets with far more complex requirements involving trusts, a vast array of financial arrangements, estate planning and leaving a legacy for future generations. Yet based on the typical percentage-based model you would pay considerably less at £18,000.
The upshot of this approach is that one client effectively subsidises the fee for the other. This often results in clients with more money invested overpaying for the service they receive.
We have designed a clear and fair approach that will stand the test of time. Our made to measure fees reflect the complexity of client circumstances, the work involved and their requirements.
The Life Matters difference – Made to Measure Fees
Having explored a prospective client's circumstances and requirements we discuss and agree a simple subscription fee that's fixed annually to reflect the work involved and the value we can add.
Knowing in advance what you will pay each year gives you control and absolute clarity.
Our fees can either be paid directly or from your financial products, and they flex as the services you require from us change over time.
Our approach benefits clients in 3 key ways:
1. Significant reduction to your costs
For many people, the cost of wealth management is their biggest annual outgoing, although they may not realise this. A percentage model means you don't know what you'll pay until you've paid it, and your costs increase if your investments perform well.
Paying incrementally more for the same service erodes your wealth, leaving less for you and your loved ones to enjoy. In our eyes, you're already paying us to provide smart long-term investment strategies and we don't think we should be paid a bonus via ever increasing fees for delivering this.
Keeping your fees to a minimum with our subscription fee service ensures your portfolio is working hard for the benefit of you and your family.
2. Confidence that your interests are front and centre
Have you ever found yourself wondering if being told that you shouldn't buy that second home or dream car was in your best interests?
Percentage fees create an inherent conflict. If you reduce your invested assets, the fee you pay your financial adviser or planner will decrease proportionately creating the wrong incentives. We don't depend on you investing more money to earn our fees.
A subscription service gives you confidence that we are motivated solely to guide you to make the best decisions for your life. As your impartial sounding board, we give you the confidence to spend or share your hard-earned wealth in line with your lifetime ambitions. There's no fun in being the richest person in the graveyard after all!
3. Pay a fee that reflects the service you require
If you currently have significant wealth invested, you may well be subsidising the fees of those with less wealth invested. If you are paying twice what someone with half the money invested is, are you benefiting from twice the service? It's unlikely.
One size does not fit all, and competitive financial planning fees reflect this. Our annual subscription fee is all inclusive* so we'll work with you to invest or withdraw money in the most tax efficient ways as you move through the milestones in life. As your requirements change, so will the subscription fee you pay.
If you'd like to know more about our fee structure and how it can save you money, please contact us at your@lifemattersfp.flywheelstaging.com or on 01202 025481.
* Whilst this is almost always the case, we reserve the right to charge a separate fee for highly complex or unexpected projects. These will of course be agreed with you prior to engaging in any work.
1 FCA – Evaluation of the impact of the Retail Distribution Review and the Financial Advice Market Review – December 2020 – Annex 1, point 63.