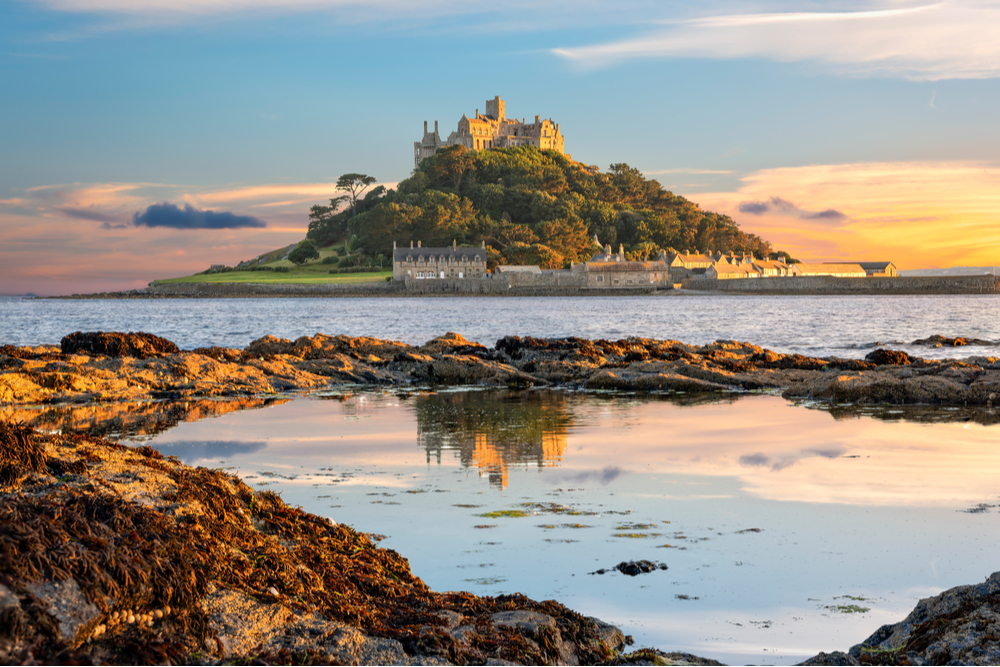 Magical English adventures to enjoy this summer
It's wonderful to be able to plan trips and adventures again and predictions of a heatwave and ongoing issues at airports can make it tempting to stay closer to home.
From lions and tigers to enchanting woods and the castle ruins that inspired Dracula – read on to find out about some magical English adventures you might want to try this summer.
1. St. Michael's Mount, Cornwall – "The jewel in Cornwall's crown"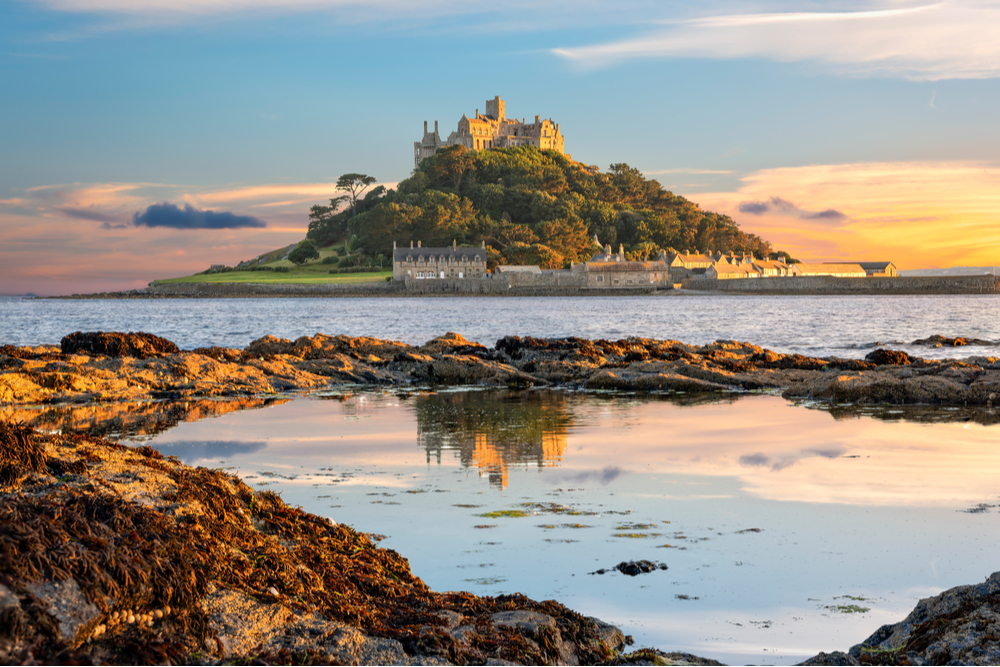 A beautiful tidal island, connected to the mainland by an ancient, cobbled causeway. At high tide, the sea covers the causeway making it accessible only by boat, but at low tide the causeway is revealed, and visitors can stroll across to visit the ancient castle.
During the 1800s, the Mount was a bustling harbour and village that was thriving commercially. Although there were only four streets with some 53 houses, it was home to over 300 islanders, compared to just 30 people today.
Starting at the harbour village, you can explore the castle and gardens, ascending to the cannons at the summit of the island, where you can enjoy spectacular views of the mainland and out to sea.
2. Wistman's Wood, Devon – Enchanting woods
Holidays in Devon are quintessentially English. While most people are drawn to the beaches of the south, it's worth doing some exploring further inland too.
The Nature Reserve in the Dart River Valley houses a vast array of moorland birds and provides a unique perspective on the Devonshire countryside. The unspoilt, lichen-covered boughs and impressive granite boulders of Wistman's Wood inspire fairy tales.
With several walking routes through the entwined oak trees, it's the perfect adventure for anyone looking to add some mystique to their walks.
3. Whitby Abbey, Yorkshire – The Abbey ruins that inspired Dracula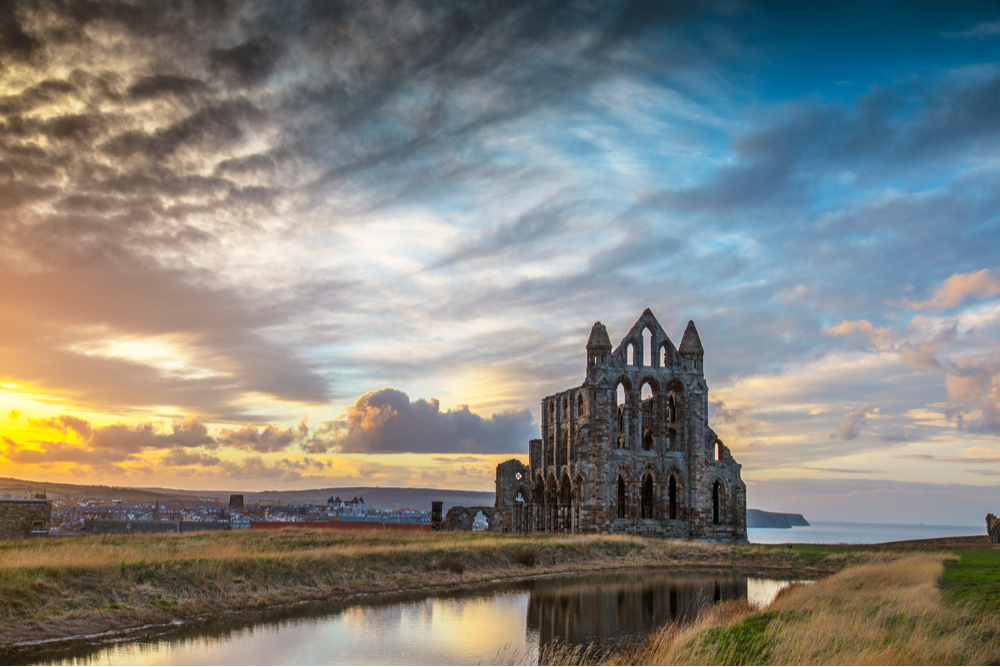 Standing proudly on its clifftop overlooking the North Sea, Whitby Abbey has been receiving visitors for some 1500 years. With a presence that's fit for a king and an eerie ambience more appropriate for a notorious vampire, it's no wonder Whitby Abbey played a part in inspiring Bram Stokers' infamous Dracula.
The remains of the Gothic-style architecture are something to behold. You'll be walking in the footsteps of countless people who have been inspired while discovering its rich history.
First founded in 657 AD, the original monastery is believed to have been abandoned following raids by Danish Vikings in the 9th century. It is the ruins of the second monastery, rebuilt in the 13th century, that still stand today.
Pictures don't do it justice; it must be seen to be believed.
4. Longleat Safari Park – Great day out, social distancing is easy when driving through the safari
While a safari expedition across the Serengeti isn't possible right now, we are fortunate to be able to take a drive through the "Big Game Park" much closer to home.
Offering a six-and-a-half-mile drive-through safari set upon 900 acres, Longleat offers a unique opportunity for an adventure without leaving the comfort of your car. You have the chance to spot tigers, lions, rhinos, and even cheetahs.
If you're brave enough to leave the car you can enjoy a walking safari with the giraffes, zebras and lemurs. A jungle cruise gives you a chance to watch the sealions who make quite a splash at feeding time, pass by the gorilla colony and look out for the hippos disguising themselves as rocks. You might hear them before you see them.
Longleat House itself offers one of the best examples of Elizabethan architecture, with some 450 years of history.
If you still have some energy at the end of the day, you can "lose yourself" in their infamous maze.
5. Studland and Old Harry Rocks – our most local recommendation for panoramic views of the south coast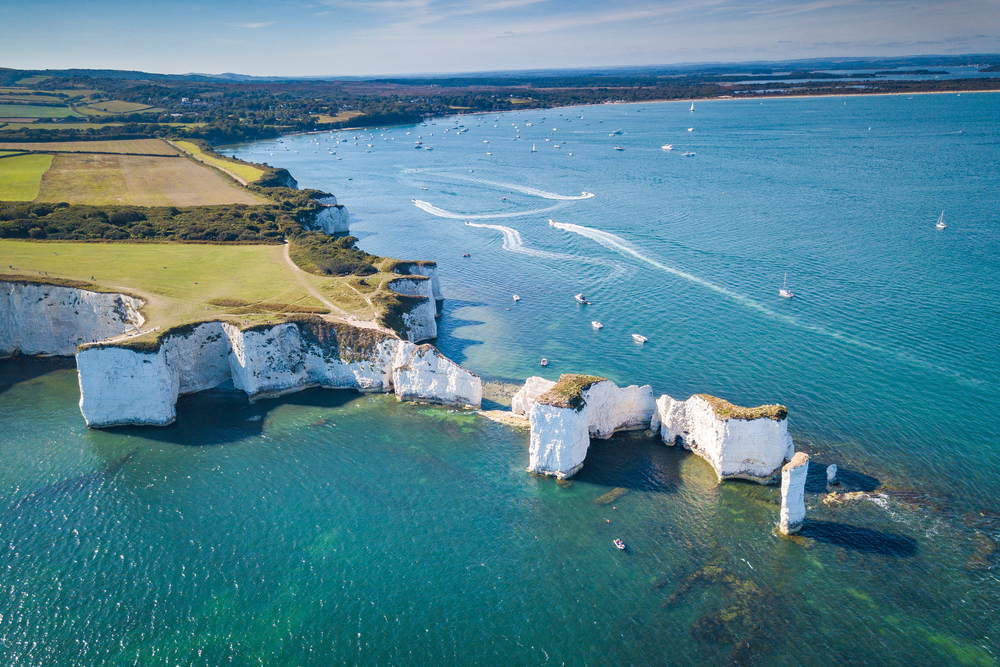 Located in Dorset, we are fortunate to have a wide variety of landscapes to explore. One of the most popular places being the bridleway from Studland village to Old Harry and Ballard Down, with views out across the bay towards The Needles on the Isle of Wight.
You can make your way here by taking the chain ferry from Sandbanks or driving the scenic route via Swanage. You'll end up in the sheltered waters of Studland with four miles of uninterrupted beaches lining the edge of the coast.
Having worked up an appetite you could enjoy a fabulous lunch at The Pig-on the beach and take in more of the spectacular view.
6. Glamping – with a difference 
Camping in style, also known as "glamping", has become more popular over the last 15 months. While several of our clients have purchased motorhomes, how about an alternative for those of us who don't have one?
Canopy and Stars offer some unique and creative places for an overnight stay in the great outdoors.
It may be circumstances that are driving our travels to be more local, but the upshot is a chance to explore and enjoy more of our own unique island.
Keep us posted on your adventures over the coming months – we'd love to hear about them!