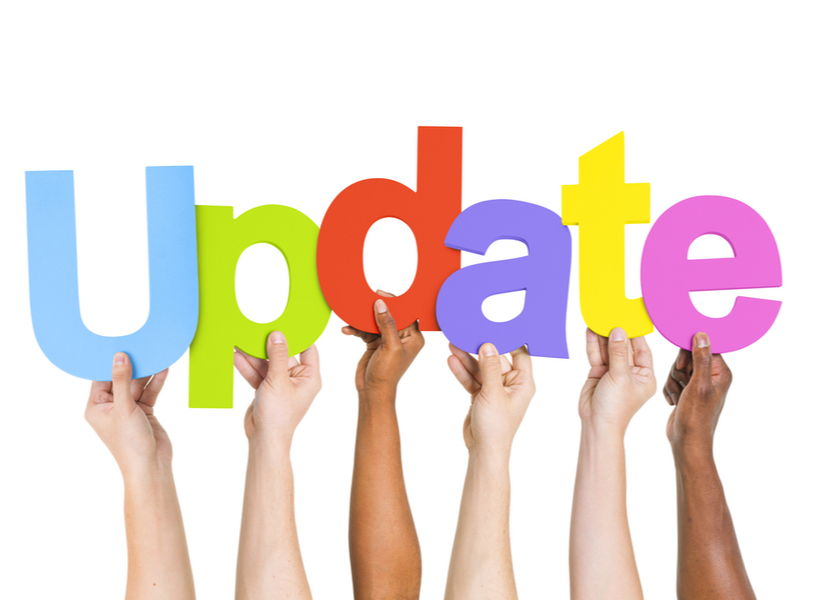 Life Matters launch a new secure portal and join with a local charity to provide mentoring support
It's been another busy month at Life Matters, acclimatising to the 'new normal' and ensuring we remain available to offer support in whatever way we can.
We are still working from home and using daily WhatsApp video calls and Zoom to stay connected, although we're looking forward to resuming face-to-face meetings when the lockdown rules are eased. If you would like any assistance on utilising Zoom and WhatsApp video calls, we've created some 'How to' guides which we'd be happy to share with you. Just let us know if you'd like us to send them to you.
Launch of the My Life MattersTM portal
For some time now, we've been looking into solutions to provide a more secure way of communicating and sharing information. At the beginning of the year, Emily attended a Metropolitan Police Cyber Protection Workshop, which was a thought-provoking session and reinforced the importance of having strong cyber security in place.
We are keenly aware of our responsibility when it comes to receiving and storing client data safely. The Investment Association is warning of 'heightened criminal activity' during lockdown and the FCA has also issued warnings this month on the growing cyber risks posed by coronavirus, which has initiated "new types of scam activity". It emphasised the importance of keeping confidential data away from email.
If care isn't taken, the opportunities for cyber criminals are plenty, with thieves ever ready to do the digital equivalent of trying the front door to see if it's unlocked. We need to do all we can to protect Life Matters' clients and offering a secure portal to communicate and share information is one step towards this.
However, we need to balance this with the solution being user-friendly, particularly as some clients prefer paper-based solutions and transitioning to working electronically will require a period of adjustment.
There are several software solutions available, and whilst we could get excited about offering a solution that had lots of bells and whistles, when we canvassed clients, it was clear this sentiment wasn't reciprocated.
So, after several months in development, the My Life MattersTM portal is up and running. It offers the secure but easy-to-use functionality we were looking for which is a great start.
The portal will continue to evolve and we'll upgrade it to incorporate additional functionality in the future, but we would like to give everyone the chance to get used to this new way of working with us first. Wherever possible, please use My Life MattersTM to share all sensitive information and let us have your feedback on the progress so far.
Mentoring children in care
We are delighted to announce our involvement in a very worthwhile and exciting mentorship scheme created by Dorset Chamber of Commerce and run by Ansbury Guidance. A wonderful local charity, Ansbury Guidance do extremely valuable work offering specialist advice on careers and employability in the community. A request for volunteers was made, and we are happy to offer our services to their programme designed to help children who have grown up in care, transition into the workplace.
A total of 20 mentors were initially requested, each working on a one-to-one basis with mentees. The scheme has already achieved success, training 22 people in their new roles and is now hoping, with Nicola and Emily forming part of the next cohort of mentors, to get up to 25 in total.
Given the current situation, there has been a delay to the start of the programme, but the plan is to hit 'go' as soon as it is safe and possible to do so. Emily and Nicola are looking forward to helping this charity in its valuable work.